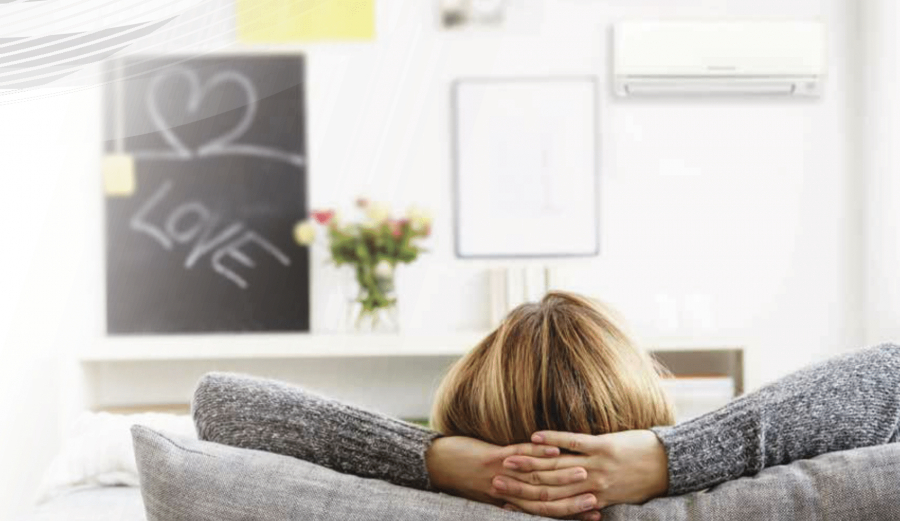 Maintaining a comfortable climate in your Toronto-area home is essential, and it requires the use of the right equipment for the job. Are you currently relying on window units, space heaters, and portable units to moderate your home's temperature? In addition to being fairly inadequate at creating a truly comfortable living space, these products can be eyesores in your home and may have negative effects on the environment. Are you searching for a better solution to an energy-guzzling central HVAC system?
If you are looking for a fossil-free solution that does a better job of maintaining a suitable temperature in your home, a ductless HVAC system could be ideal for your needs.
Ductless HVAC Benefits
Convenient, Affordable Installation
Do you need a heating and cooling system for an older home that does not currently have air ducts in place? A central HVAC system requires the installation of ducts throughout the walls and ceiling of the home. In addition to being labor-intensive and time-consuming, this uses extra materials and can create unnecessary waste. A ductless system has a fast, easy installation process. Because ducts are not used, the installation process utilizes fewer materials and generates less waste.
Minimized Energy Consumption
A ductless heat pump system enables you to control the temperature in each room individually. Rather than heating or cooling areas of the home that you are not spending time in at the moment with a central HVAC system, you can reduce energy consumption by focusing on the areas that are currently in use. Because you are not relying on a large unit to manage the temperature throughout the entire home, you can adjust the temperature in a specific room faster and more efficiently for your comfort and for energy savings.
Reduced Energy Waste
The air ducts associated with a central HVAC system are insulated, but that does not mean that they do not lose energy. Even in a well-insulated home, the interior walls and the attic where the ducts run through can be significantly warmer in the summer than the temperature outside. Likewise, the air temperature in the attic in the winter can be frigid. Well-maintained ducts will lose energy because of this. More than that, even a small duct leak can result in significantly more energy loss. The simple fact that ductless systems do not convey the climate-controlled air through ducts makes them far more efficient.
Improved Air Quality
Air ducts will grow progressively filthy over time. In fact, they can have a thick layer of dust, pet dander, bacteria, and other elements. A central HVAC system will propel air through the ducts, and the air will capture and move some of this filth through the home. In addition to impacting your air quality, it can increase your home cleaning chores. For example, you may need to dust and vacuum more frequently with a central HVAC system than you would need to with a ductless system. A ductless system will enable you to maintain a healthier living environment for you and your family.
Financial Savings with Enhanced Aesthetics
If you currently rely on window units or portable units for your home's heating and cooling needs, you are likely using far more energy than necessary to get the job done. At the same time, you may be unhappy with the presence of clunky units on your floor or mounted in the window. If you are searching for fossil-free solutions for your home, keep in mind that a ductless system may generally have superior SEER and EER ratings than typical portable and window units. At the same time, today's ductless systems have a sleek, attractive profile that complements the existing decor, and the equipment is mounted out of the way on an exterior wall.
Remote Temperature Control
A single ductless system can offer both heating and cooling functions, and this efficiency is combined with remote capabilities. Many of today's ductless systems can be controlled remotely through a smart device app. Whether you are at home, shopping for groceries, or at work, you can simply access the app to make energy-saving adjustments. Advanced apps can also help you to analyze usage so that you can develop more efficient usage habits.
An Environmentally-Friendly Solution
Older heating and cooling systems may use chemicals that are known to damage the ozone layer, and they directly contribute to global warming and other serious environmental issues. These chemicals are not used in today's ductless systems. In addition to being better for the environment on a global scale, ductless systems use less energy. They can decrease or even eliminate the use of fossil fuels for temperature control.
Minimized Maintenance Needs
Central HVAC systems should be inspected and serviced annually so that they can continue operating as efficiently as possible. These maintenance services are not required for a ductless system, so you can enjoy optimized functionality without having to worry about cleaning components, sealing duct leaks, and taking other steps. A ductless system may still require care, but you can complete the steps yourself rather than having to hire a professional to do the work. For example, you can vacuum the air filters yourself.
What to Know Before Installing a Ductless System
A ductless system could be the fossil-free solution that you are searching for. However, to enjoy the best results for your system in terms of comfort, cost, and environmental impact, you will need to select the system that is most ideal for your space. Through a consultation, you can learn about the options available for your home and about any special offers or rebates that could help you to save money on the installation cost
---
If you're looking for a reliable and long-lasting heat pump, contact HeatPumps.ca. Our track record of faithful operation and longevity is a testament to our commitment to quality. Additionally, be sure to check out our heat pump rebates and incentives to save even more money.