Mitsubishi Electric
Heat Pumps
Best energy-saving, fossil-free brand name furnaces, water heaters, boilers, heat pumps, and air conditioners from Mitsubishi Electric.
Ducted, Ductless, and Hybrid Mini-Split Systems
Homeowners in the Greater Toronto Area want to keep their families comfortable all year round, but not if it means increasing heating and cooling bill costs. The best way to achieve this goal is to upgrade to a higher energy efficiency system. With a Mitsubishi Electric Heat Pumps, you'll be able to pay back your upfront investment quickly, be able to take advantage of hundreds of dollars in available rebates, and not have to constantly worry the state of your home comfort.
While today's furnaces, boilers and central air conditioners are likely much more efficient than the older model you have in your home, the greatest benefits, as well as the highest cost savings, can be achieved when you upgrade to Mitsubishi Electric Ductless Mini-Split Heat Pumps.
But What Makes Mitsubishi Electric Mini-Splits so Much Better Than the Competition?
Mitsubishi Electric is one of the world's top manufacturers of a wide range of electric equipment, including Heat Pumps, and the company's expansive workforce works daily to maintain its stellar reputation and to promote customer satisfaction and to retain their loyalty.
Heat Pumps for Sale in Canada: Choosing the Right Solution for Your Home
Are you looking for heat pumps for sale in Canada? With ductless heat pumps, you are not only saving money, but also space. A ductless system mounts to an exterior wall, eliminating concerns over air quality while also being able to control individual room temperatures.
The Benefits of Ductless Heat Pumps
The benefits of a Ductless Heat Pump System include:
A reduction in carbon footprint
Reduced energy bills
A comfortable living environment
Air quality is lowered when the same air is recirculated indoors. There is no ductwork involved in using heat pump to filter air coming from outside, so you don't have to worry about dirty air ducts.
The installation of a heat pump is an easy way to save energy. Mitsubishi Electric heat pumps provide Toronto homeowners with year-round comfort. In the past, Heating components could only be used above 0ºC in the past.
Mitsubishi Electric Heat Pumps are Quieter and More Efficient
Mitsubishi Electric's heat pump technology puts their ductless mini-splits well ahead of the competition in a number of categories:
Super Quiet Operation
The indoor component of Mitsubishi Electric heat pumps operates at as low as 19dB, which is significantly lower than most competing brands, and quieter than a human whisper.
High Efficiency = High-Cost Savings
Mitsubishi is ahead of the curve when it comes to energy efficiency. With Seasonal Energy Efficiency Ratio (SEER) ratings, the measurement system used to test the efficiency of an air conditioner, as high as 24.8 and a Heating Seasonal Performance Factor (HSPF), the measurement system for a heat pump's heating efficiency, as much as 12.8; homeowners will be able to keep home comfort high, while lowering their utility costs at the same time.
Superior Cold Weather Heating Capabilities
There is a common assumption amongst home owners, in which they mistakenly believe that heat pumps come up short in their heating capabilities.
Heat pumps work by extracting heat from one air source and transferring it to another. In the summer, heat pumps extract heat from the air in your home and move it outside.
In the winter, this process is reversed, and is extracted from outdoor air and moved inside to heat your home. Yes, even cold air has some heat in it, and while in the past heat pumps have struggled to keep homes in northern climates warm in the winter, Mitsubishi technology has made significant advances. Their ductless mini splits with Hyper-Heating can continue to produce heat as temperatures as low as -13ºF or -25ºC.
Am I Eligible for a Grant?
The Greener Homes Grant: Get $5K
With every passing year, efficiency becomes more and more important. Modern technologies make it possible for homeowners to save energy and reduce it their utility bills.
The Canadian government offers incentives to homeowners who upgrade their homes. The Canada Greener Homes Grant Initiative is one program. This initiative offers home-improvement allowances to eligible homeowners. Grants for energy efficient home improvements are also available for up to $5,000. Canada has set a goal of reaching a net-zero emissions by 2050 utilizing this incentive program.
Grant Eligibility
The Greener Homes Grant program is available to homeowners who have lived in their homes longer than 6 months. In order to apply for the grant, you will need to provide:
A homeownership certificate
Tax bill number
Utilities bill
Government identification
Document proving primary residence
We will be happy to assist with your application. Obtain more details about scheduling an energy evaluation by contacting us today. Heat pumps for sale in Canada are available from heatpumps.ca.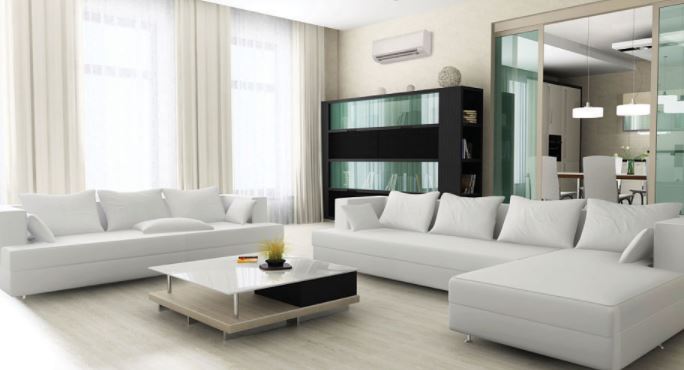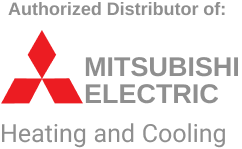 MITSUBISHI ELECTRIC
Your Green Solution Provider
The Mitsubishi Electric Group aims to make lasting social contributions as a global, leading green company that applies state-of-the-art technologies and expertise in a wide range of it's home comfort appliances.
MITSUBISHI ELECTRIC
Ducted or ductless, you can trust the quality of Mitsubishi Electric systems to deliver years of reliable comfort and satisfaction.
MR. SLIM® MSY


Cooling Only
MSY-Series Wall Mounted A/C Mini Split Ductless includes whisper-quiet fans and compressors that work silently. It includes all the advanced engineering to keep your home comfortable while saving you from rising energy costs. Now that's smart thinking.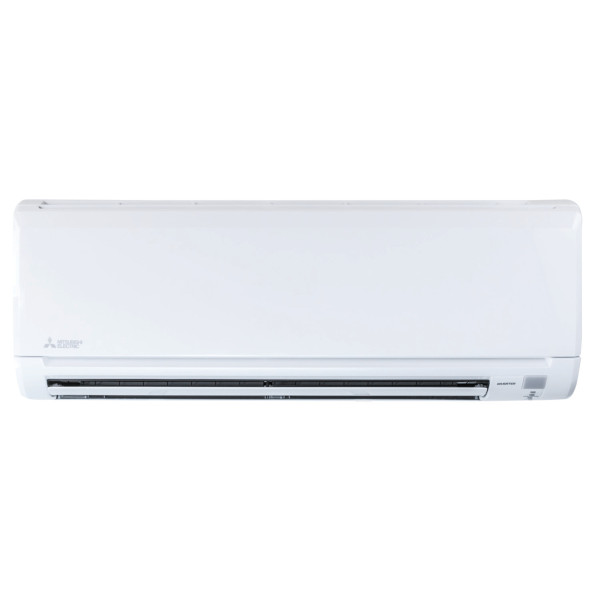 MR. SLIM® MSZ


Heating down to -18C
Engineered to deliver excellent heating performance even when the outdoor temperature plummets to -25°C and beyond. A heat pump is capable of both heating and cooling, it accomplishes this by transferring heat from one place to another. Up to 40% more efficient than central air, improves air quality and it's quieter than a human whisper.
H2i&nbspHYPER HEAT:


Heating down to -25C
The MXZ H2i® family of Hyper-Heating INVERTERTM residential systems offers year-round, high-efficiency heating and cooling for a variety of rooms. A variety of indoor units provide zone comfort control while the INVERTER-driven compressor and electric LEVs in the outdoor units provide closer control and higher efficiency with minimal power usage.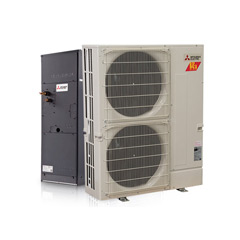 ZUBA HEAT PUMP


Heating down to -30C
Engineered to deliver excellent heating performance even when the outdoor temperature plummets to -25°C and beyond. A heat pump is capable of both heating and cooling, it accomplishes this by transferring heat from one place to another. Up to 40% more efficient than central air, improves air quality and it's quieter than a human whisper.
We focus specifically on installing quality heat pump systems in our customers' homes. Mitsubishi Electric produces several styles of heat pumps with fossil-free advantages. One of these is the Zuba-Central heat pump that uses green technology to produce ample heat on even the coldest Toronto days. At heatpumps.ca, we provide ductless heat pump installation, maintenance, and repair services for our customers. We are eager to help you with your home's heating needs.