Mitsubishi Electric MR. SLIM® MSY
Mitsubishi Electric MR. SLIM® MSY, an advanced, energy-efficient cooling system that ensures your home stays comfortably cool while reducing your carbon footprint.
MR. SLIM® MSY: Superior Cooling Solution
Whether you're looking to upgrade your existing system or seeking a solution for a new home, the MR. SLIM® MSY is your ticket to a comfortable and eco-friendly home environment. It not only ensures a consistently cool temperature during those hot Ontario summers, but also significantly reduces your energy consumption, thereby lowering your carbon footprint.
At HeatPumps.ca, we strive to provide a complete HVAC solution that includes professional installation, comprehensive user training, and outstanding after-sales service. Our team of trained professionals are just a call away, ready to guide you through every step of the process, from selection to installation and beyond.
Why Choose MR. SLIM® MSY?
When it comes to maintaining a comfortable temperature at home, especially during Ontario's sweltering summer months, the Mitsubishi Electric MR. SLIM® MSY emerges as a preferred choice for many homeowners.
Superior Cooling Performance: The MR. SLIM® MSY offers a sophisticated and robust cooling performance, providing a consistent and comfortable indoor climate. Its intelligent sensors and flexible settings allow for customised comfort, adapting to your specific needs and ensuring your home stays at the perfect temperature.
Silent Operation: One of the most remarkable features of the MR. SLIM® MSY is its ultra-quiet operation. Whether you're trying to get a good night's sleep, focusing on work, or enjoying some quiet relaxation, this cooling system ensures noise will never be a problem.
Energy Efficiency: The state-of-the-art engineering from Mitsubishi Electric means this system uses less energy to cool your home compared to conventional units. It smartly adjusts its energy use according to the need, reducing waste and lowering your energy bills. Plus, it's compliant with the latest energy efficiency standards, making it a smart choice for the environmentally conscious homeowner.
Compact and Stylish Design: The MR. SLIM® MSY lives up to its name with a slim, compact design that blends seamlessly into any home decor. Despite its small size, it packs a powerful cooling punch, proving that you don't have to sacrifice style for performance.
Book a Consultation for the MR. SLIM® MSY
Don't miss out on the opportunity to transform your home's comfort with MR. SLIM®. With its superior efficiency, cutting-edge technology, and commitment to improved air quality, it's a smart investment for any homeowner.
Key Features of Mitsubishi Electric MR. SLIM® MSY
Efficient Cooling
Provides a comfortable indoor climate with its advanced cooling system, so you stay cool even on the hottest days.
Whisper-Quiet Operation
Its fans and compressors work almost silently, maintaining tranquility in your home.
Energy Efficiency
The state-of-the-art engineering of Mitsubishi Electric maximizes energy usage, saving you money on energy bills.
Environmentally Friendly
The MR. SLIM® MSY helps lower your carbon footprint with its energy-efficient operation.
Frequently Asked Questions
About the Mitsubishi Electric MR. SLIM®
MITSUBISHI ELECTRIC
Ducted or ductless, you can trust the quality of Mitsubishi Electric systems to deliver years of reliable comfort and satisfaction.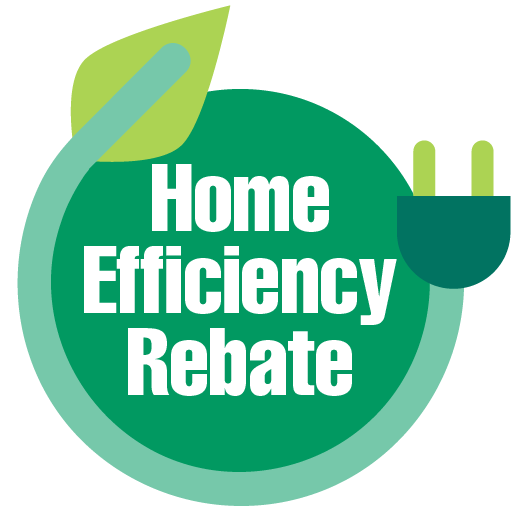 MR. SLIM® MSY


Cooling Only
The MSY-Series Wall Mounted A/C Mini Split Ductless from Mr. Slim® excels in providing cooling comfort. With whisper-quiet fans and compressors that work almost silently, it prioritizes tranquility in your living spaces. Its advanced engineering ensures a comfortable indoor climate while optimizing energy efficiency, offering a smart solution to rising energy costs.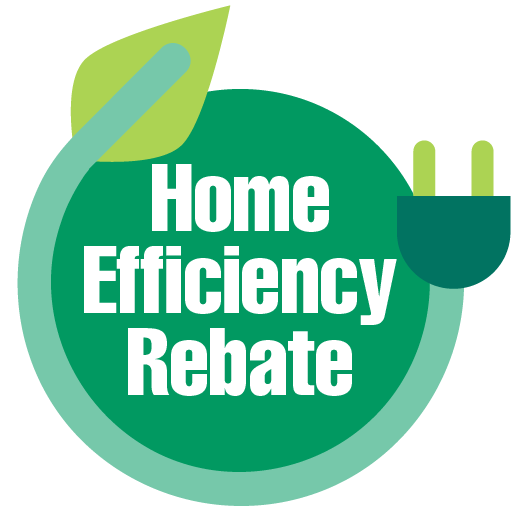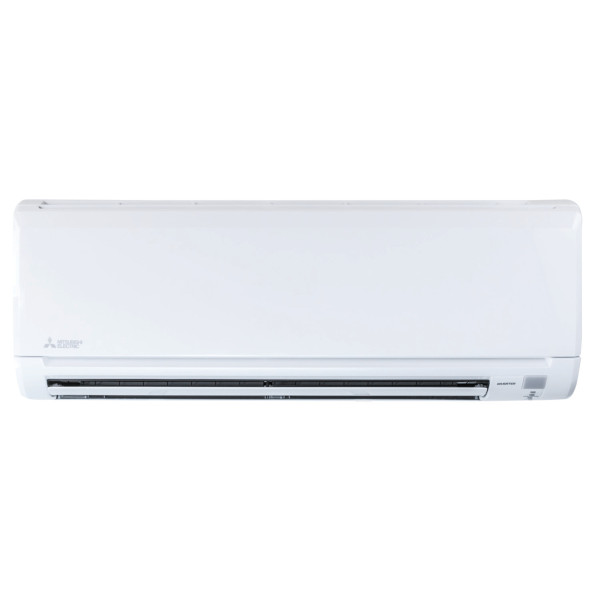 MR. SLIM® MSZ


Heating down to -18C
Mr. Slim® MSZ is specifically engineered to deliver impressive heating performance, even as outdoor temperatures dip to -25°C and lower. As a heat pump, it can both heat and cool your home by transferring heat from one place to another. It's up to 40% more efficient than central air, contributing to improved air quality and operates at a noise level quieter than a whisper.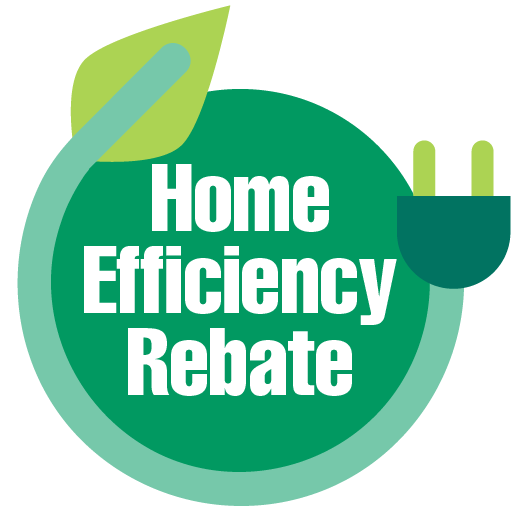 H2i&nbspHYPER HEAT:


Heating down to -25C
The MXZ H2i® Hyper-Heating INVERTER™ system offers year-round, high-efficiency heating and cooling across multiple rooms. It boasts an array of indoor units for zonal comfort control. The INVERTER-driven compressor and electric LEVs in the outdoor units provide tighter control and heightened efficiency with minimal power usage, proving it to be an exceptional all-weather solution.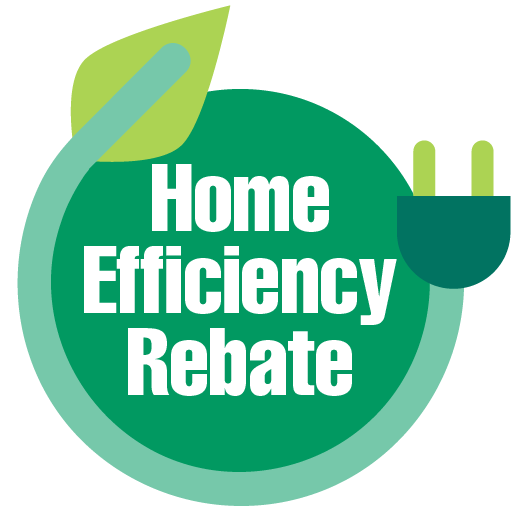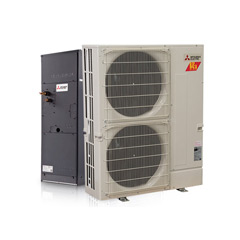 ZUBA HEAT PUMP


Heating down to -30C
The Zuba Heat Pump is engineered for outstanding heating performance, even when outdoor temperatures plummet below -25°C. As a heat pump, it efficiently heats and cools your home by transferring heat. It outperforms central air by up to 40% in terms of efficiency, boosts indoor air quality, and operates quieter than a human whisper, ensuring home comfort in even the coldest weather.
Furnace Replacement Solutions
Mitsubishi Electric Heat Pump Contractor
Searching for a local installer? Don't look any further.
Heatpumps.ca is the leading installer in the Greater Toronto Area.
Heatpumps.ca guarantees a warm welcome from our dedicated team, committed to connecting you with highly skilled, licensed, and knowledgeable technicians. Our experts stay updated with the rapidly evolving technology and industry advancements by actively participating in industry seminars and exclusive factory training sessions. We equip them with the latest insights about the Bosch Climate 5000 Heat Pump to deliver top-tier service.