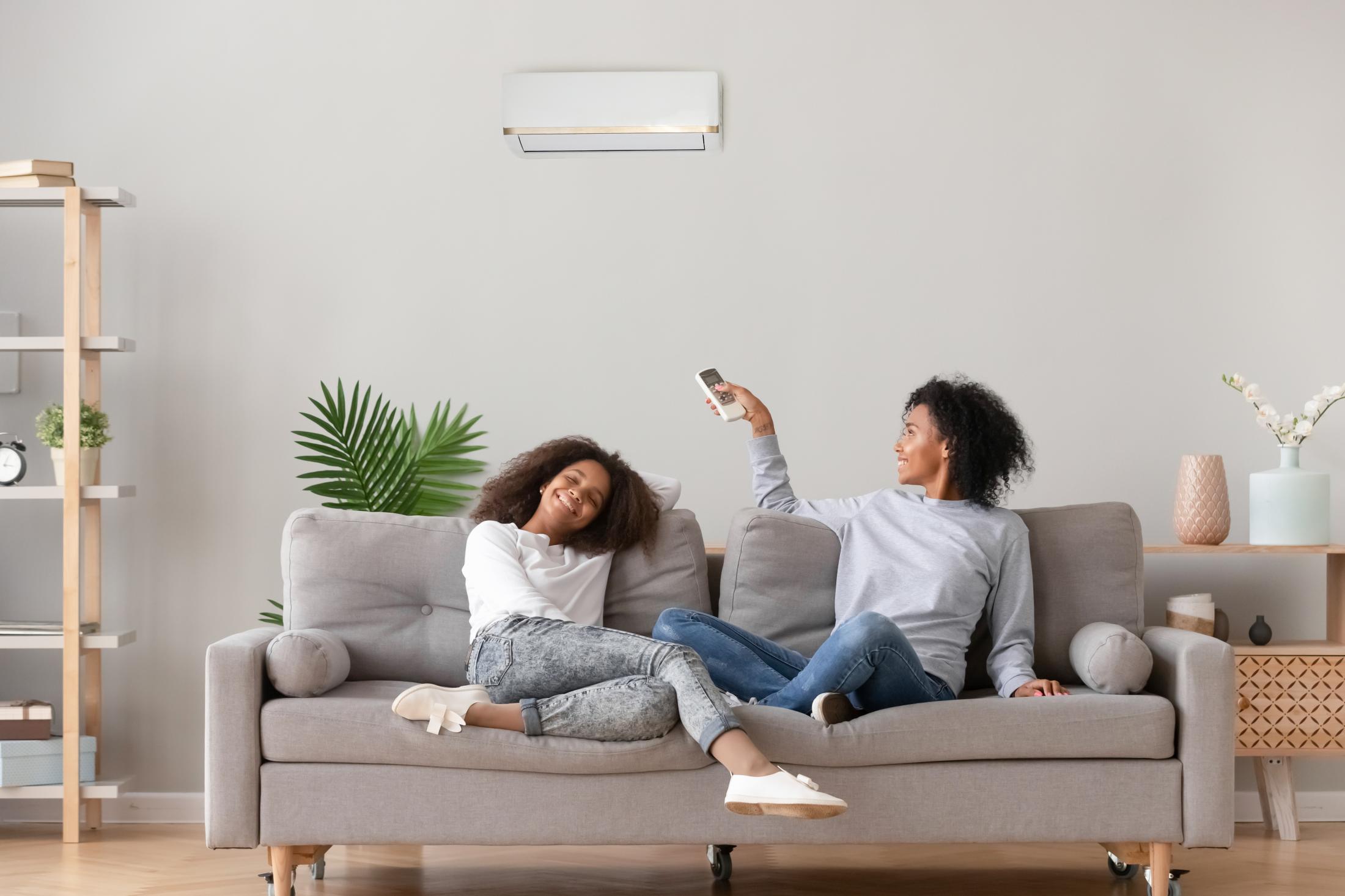 The Mitsubishi Electric Ductless Heat Pump - Zuba cold climate heat pump was designed with Canadian winters in mind. It is the perfect primary heating system as it offers an efficient, environmentally friendly alternative to a fossil fuel system that combines heating and cooling into one unit.
The Mitsubishi Electric Zuba is a cold-climate heat pump system that efficiently heats your home in the cooler months and cools it in the summer. It is readily installed into new or existing ducting and is one of the most energy-efficient heating systems available.
Other benefits:
A ductless heating and cooling system if you want to chill your home without using a traditional system.
A typical air conditioner has a main unit that is located outside your home and distributes air through the ductwork inside your home.
A ductless system has one component outside and multiple units inside the building that needs to be heated or cooled. You get a lot of fantastic perks that you wouldn't have gotten otherwise.
What to Expect from a Ductless Heat Pump featuring High Performance - Zuba
You can reduce your carbon footprint while also saving money. Zuba systems are more energy efficient and use ecological technologies, so homeowners never have to forgo comfort due to excessive energy bills. The Zuba system uses the ozone-friendly R-410A refrigerant, which is not only better for the environment but also performs better than previous R-22-based systems.
Also, thanks to our VCSi Technology (Variable Compressor Speed Inverter), Zuba can continuously alter capacities to fit the exact heating and cooling needs of your house, ensuring that you only pay for the energy you use.
Thanks to our efficient and proprietary Hyper-Heat Inverter (H2 i)TM technology, Zuba provides high heating performance even in extremely cold outdoor conditions. Furthermore, the unique defrost mechanism allows for a longer duration of continuous heating between defrost cycles, reducing defrost time. Zuba is once again proving to be one of the most efficient systems on the market. Even when the outside temperature drops to -30°C, Zuba keeps your space warm.
Even at -15°C, it maintains 100% of its heating capability, offering a comfortable environment regardless of the weather.