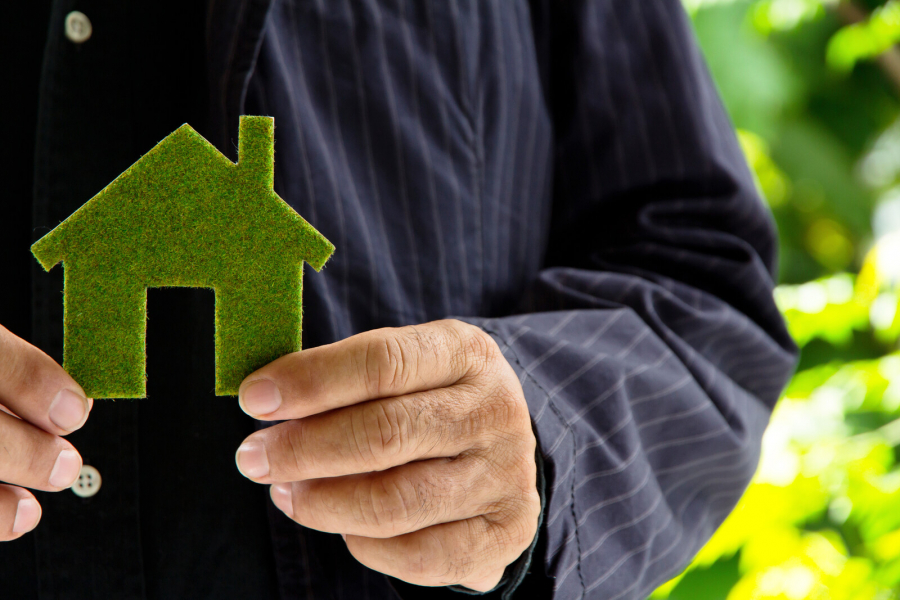 Energy efficiency becomes more important every year. As new discoveries and technologies become commonplace in the market, homeowners have more options for upgrading their homes to use less energy and function more sustainably.
The Canadian government offers incentives to encourage homeowners to switch to energy-efficient systems as funding a home retrofit can be expensive. One recent program is Home Efficiency Rebate Initiative, which thousands of Canadian homeowners have already applied for. This can be a great opportunity to be reimbursed for energy-saving home upgrades, and it's very likely that you qualify for the program if you're a homeowner in Canada.
Understand how the Home Efficiency Rebate program works, how you can apply for the program, and what you can expect throughout the process.
What Is the Home Efficiency Rebate?
The Home Efficiency Rebate is a current program offering more than 700,000 grants for Canadian homeowners. Each grant provides up to $6,500 in reimbursements for making energy-efficient home improvements. Homeowners can also receive $600 to pay for evaluations that help them determine the best use of their grant money.
The program is part of the Canadian government's commitment to achieving net-zero emissions by 2050. Almost 20 percent of greenhouse gas emissions come from homes, but there are many ways to upgrade and retrofit homes with today's technology to improve their sustainability. Another goal of the initiative is to create jobs, particularly for energy advisors who belong to under-represented groups in Canada.
Who Is Eligible for the Grant?
If your home is older than six months, you're eligible for the pre- and post-retrofit evaluation grant of up to $600. During the pre-retrofit evaluation, your energy advisor will make a note of any inefficient systems or appliances and will offer suggestions for making your home more energy-efficient.
When the upgrades are complete, you can also use the grant toward a post-retrofit evaluation to assess the improvements in total emissions for your home. This determines the amount of your reimbursements for the retrofit.
Any Canadian homeowner can apply for the Home Efficiency Rebate as long as their home is more than six months old. You should prepare to show proof of your home ownership with your property tax bill number, and you should have a utility bill, government ID, or other proof that the home is your primary residence.
If you own a multi-unit residential building, you can apply for more than one retrofit grant. Indigenous organizations or governments can also apply for grants for multiple homes as long as those homes belong to Indigenous households.
Eligible Home Upgrades
The Home Efficiency Rebate offers several ways for homeowners to make their houses more efficient. The program encourages air-sealing, which is one of the easiest and most effective ways to reduce your energy consumption. You'll receive a grant of $550 if you meet the target for making your home more airtight, and you can receive up to $1,000 if you exceed the target.
Another option is to use the grant to fund new insulation throughout your home. Insulation prevents the loss of heat in the winter and the loss of cold air in the summer, which reduces the amount of energy your HVAC system uses to keep your home at a comfortable temperature. The Home Efficiency Rebate program will reimburse the cost of insulating your ceiling, exterior walls, attic, foundation, basement, or crawlspace.
You could also use the grant to replace your windows or doors with Energy Star certified options, which will significantly reduce heat or energy loss. You can receive $125 for each window or door you replace with an Energy Certified model, and you can receive $250 per replacement if you use an Energy Star Most Efficient model.
One of the best retrofits covered in the program is a heat pump, which is an efficient and powerful way to maintain your home's temperature. In cold weather, the pump extracts heat from outside and brings it into the home. In the summer, it removes heat from inside the home and releases it outside. Homeowners can receive up to $6,500 in grants for installing a ground source heat pump and up to $3,000 for replacing a heat pump with a newer model.
The Home Efficiency Rebate program reimburses homeowners for solar panels as well. Solar panels can be a great way to switch to renewable energy and reduce your home's emissions. You can receive $1,000 per 1.0 kW of power capacity of your system.
What to Expect
If you qualify for the program, your first step is to register for a pre-retrofit evaluation of your home. 
After registering and booking an appointment, a registered energy advisor will visit your home for the evaluation. Then, you'll receive a list of recommendations for improving your home's efficiency. You don't need to complete all of the recommendations to comply with the program. Homeowners can choose which upgrades they believe are the most important or accessible for their property. To remain eligible for the grant, though, you must make at least one of the suggested retrofits.
The Home Efficiency Rebate program has several specific requirements for eligible repairs. The retrofits must be installed by an approved professional, and they must meet certain guidelines. It's recommended that you carefully review the requirements and guidelines for the retrofit you choose before you invest in it.
After the upgrades are complete, you'll schedule a post-retrofit evaluation with your energy advisor. The advisor will ensure that you have made at least one of the recommended retrofits and will assess the amount of energy savings the upgrades will account for. Be sure to keep all of the documentation you receive in the process of making the retrofits as you may need to submit documents to the government as proof of the work you funded.
When your post-retrofit evaluation is complete, you can submit the information in the Home Efficiency Rebate online portal. This will confirm the total amount of your grant. Then, you'll receive your reimbursement check of up to $6,500.
Home Efficiency Rebate is a great initiative for homeowners and renters who want to make their homes more energy efficient. As of June 2022, more than 171K Canadians have applied and over $38 Million has been sent to homeowners. 
Not only are energy-efficient systems better for the environment, but they can also save you money on your utility bill. The Home Efficiency Rebate is a valuable opportunity for Canadian homeowners to be reimbursed for their investments in sustainable and renewable systems.
If you're interested in scheduling an evaluation with a qualified energy advisor, contact HeatPumps.ca to book your Home Efficiency Rebate Audit.