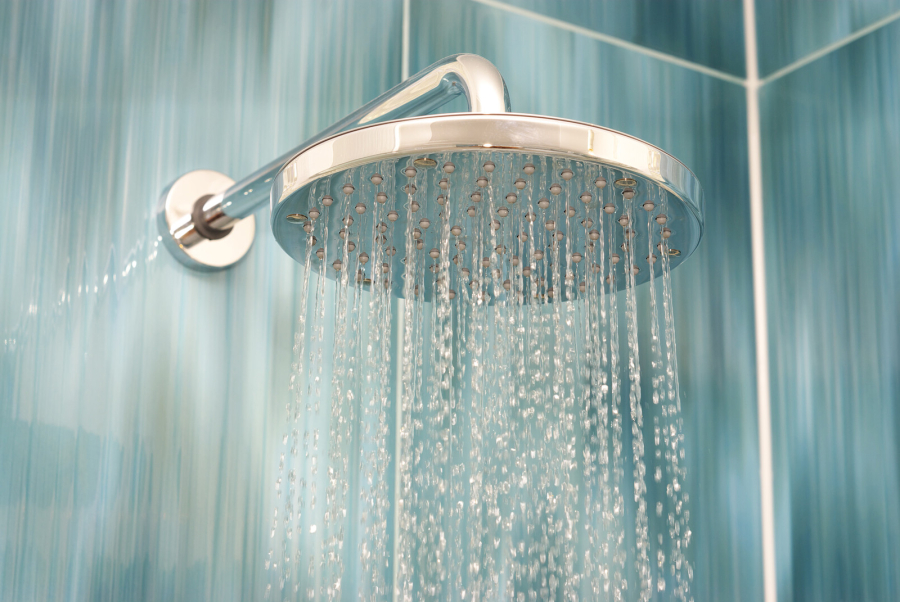 Owning and managing a home in Toronto comes with a lot of concerns, and high utility bills along with how your energy usage impacts the planet only adds to the issues. While you certainly can't control the costs imposed by your utility companies, you can make a positive difference in your monthly bills while lowering your carbon footprint by upgrading to the Prestige ProTerra hybrid electric water heater by Rheem.
What is the Prestige ProTerra Hybrid Electric Water Heater?
The Prestige ProTerra is Rheem's most energy-efficient water heater to date and is considered to be the most efficient hybrid water heater in North America.
By utilizing warmth from the surrounding air to heat the water inside, this model uses less electricity than traditional electric water heaters. This heat is naturally present in your home during warmer months and already paid for when heating your home when it's colder outside. Excessive heat isn't required for this model to work as the ambient room temperature is enough.
Although there is the initial investment involved in purchasing and installing a new water heater, you could recoup that cost in as little as two years based on how much money you'll save during use.
Hybrid Electric Water Heater Benefits
Here are just a few of the benefits you'll enjoy when you upgrade from your current water heater to Rheem's Prestige ProTerra hybrid electric water heater.
Reduced energy consumption
Although Toronto gains most of its energy from hydro and nuclear power, you'll do even more by reducing your dependence upon these sources for the electrical needs associated with your family's water heater usage. In fact, it's estimated that you'll use up to 75 percent less energy with the Prestige ProTerra over a basic water heater that relies entirely on electricity to function.
Lower utility bills
Of course, it's understandable that if you use less energy, you'll pay less on your utility bill. This model is ENERGY STAR certified with a Uniform Energy Factor of 4.0. The higher this factor, the better, and units with a 55-gallon capacity must have a minimum of a 2.0 UEF to meet energy-efficiency guidelines. With 400 percent greater efficiency when compared to the typical water heater, the Prestige ProTerra will save you money every time you use it and especially during those times when you don't.
Decreased service time
When it comes time for maintenance or repairs, the technician can spend less time accessing the unit, leaving you with a lower bill. This is because all service components are conveniently located on the front of the Prestige ProTerra for ease of access.
Also, there is a contractor app that lets plumbers know what the problem is before they begin the work. Since the diagnostic system control doesn't require draining of the water tank during replacement, you won't have to wait for the tank to refill before reheating and getting a shower.
Benefits of the Prestige ProTerra
The Prestige ProTerra hybrid electric water heater fits in the same space as traditional units but has zero clearance requirements, so you can have it installed in an area as small as a closet. Available in four sizes, 40, 50, 65 and 80 gallons, there's one suited to the water-usage needs of your home. Quiet operation under 50 decibels means you may not even notice every time the unit turns on.
Get fast results

For those times when the entire family has to get ready in a short amount of time, Rheem's Prestige ProTerra hybrid electric water heater has you covered.
In fact, within the first hour you can get up to 87 gallons of hot water ready to use with the 80-gallon capacity unit. Another benefit is that with the app, you'll know right away how much hot water is available at any time, so you can avoid any nasty surprises with unexpected cold water during your showers.
Control your energy usage

The built-in EcoNet Wi-Fi technology allows you to program your hybrid electric water heater to run during the times when you're most likely to use it.
You can set a schedule to increase the temperature to keep hot water on hand for when you're home and lower the temp for those times when you'll be away at work, school, appointments or errands to save on energy. You can even program Rheem's Prestige ProTerra to reduce energy usage while you're on vacation.
Don't worry if you forget to program your hybrid electric water heater before you leave home because you can access the controls no matter where you're at with the available app. In addition to set point adjustments, you can select from five modes of operation that will suit your changing water-usage habits:
Energy saver
Heat pump
High demand
Electric
Vacation
Save your property from water damage

If you've ever had a leaking water heater, you know how much damage up to 80 gallons of water can do to your floors and your home. Many Toronto homeowners just don't have the budget set aside for massive contractor home repairs.
With the Prestige ProTerra, you'll never again have to worry about an undetected leak until it's too late. In as little as 15 seconds, this hybrid electric water heater will notify you of any size leak in any part of the unit. Additionally, this model has an automatic shutoff feature that keeps leaking water to a maximum of 20 ounces. The peace of mind provided by this function is priceless.
Enjoy a long water heater life

In addition to all of the other features of the Prestige ProTerra, this model is designed for longevity. Over time, sediments in water may result in a buildup that can reduce the water-holding capacity and the efficiency of traditional water heater tanks.
With a self-cleaning function, this hybrid electric model reduces this buildup to keep the unit working at top performance for longer, making it a wise investment when it comes time to replace or upgrade your current water heater.
Lower your long-term expenses and reduce your carbon footprint with Rheem's Prestige ProTerra hybrid electric water heater.
---
If you're looking for a reliable and long-lasting Water Heater, contact HeatPumps.ca. Our track record of faithful operation and longevity is a testament to our commitment to quality.