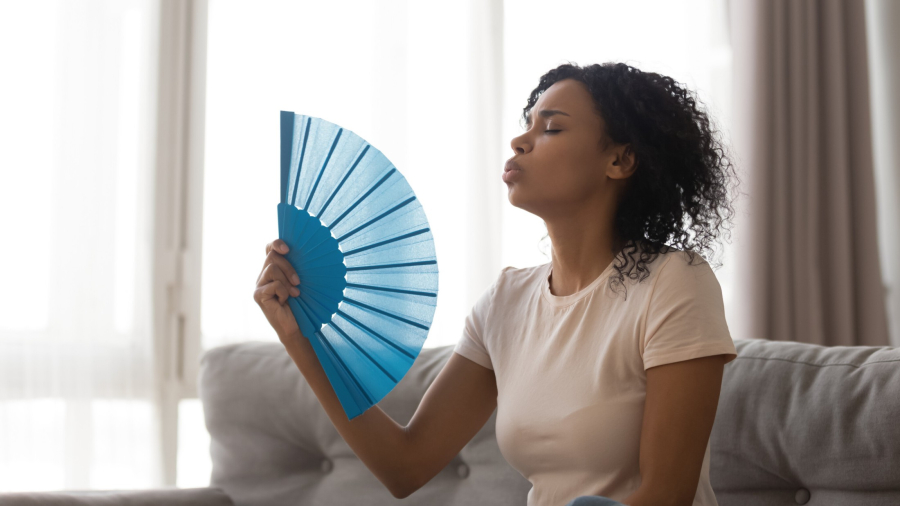 There are different types of air conditioners which include: the window air conditioner, portable air conditioner, floor mounted AC, smart air conditioners, geothermal air conditioners, hybrid/ dual fuel air conditioner and ductless air conditioner. When planning to purchase the best type of air conditioner in Ontario, consider factors such as their energy consumption, cooling power, space requirement and maintenance and budget. Amongst the above mentioned types of air conditioners, ductless air conditioner stands out. 
Advantages of Installing a Ductless Air Conditioner in Ontario Homes
1. Ductless air conditioner is easy to install.
Installing ductless air conditioners is the easiest of all. This is because it lacks ducts and no need for you to tear the ceiling apart, use heavy machines or change the position of your furniture just to install it. Unlike other air conditioners, installing a ductless air conditioner doesn't cost much damage to your walls. It only requires a small hole which will not be visible.
Some of the tools required for installation are adjustable wrench, hole saw, a drill and a level. The materials required include, the ductless conditioner system, plastic condenser pad, condenser wall bracket and a plastic line set cover kit. Also its installation is easy and fast due to the presence of a special line set.
This conditioner comes with a pre-filled refrigerant and connectors which requires not special tools or skills. It only requires you to mount the two main units and get the line set connected to the condenser.
2. It helps purify the air.
This is important because it makes you comfortable at home, at work or even in your car. These ductless conditioners help heat and cool your space and in the same process pull out dust, dirt, allergens and other contaminants from the air. Ductless air conditioners equally pull moisture from the air therefore prevent the growth of mildew and mould.

3. It is easily adjustable.
This air conditioner offers room by room cooling control. This is one advantage of migrating to ductless conditioners because once you install a multi-zone ductless air conditioning with the unit mounted inside your home and then install in each room you are at a position of monitoring and controlling the temperature of each unit in your home independently. For large families living in Ontario, this can be a game changer for them. They can decide to have different temperatures in different rooms as it suits them. This again can be employed at various workplaces where the environment is full of people and machines. Rooms with computers for instance will require a ductless s air conditioner because they emit heat and those that the staff sits in may have their AC shut off.

4. It is efficient.
The ductless air conditioners are important in reducing energy usage compared to the typical forced air systems. Research has shown that households or offices with a central air conditioning system may end up using more energy than the ductless ones. To best manage your energy consumption in Ontario and pay less which will result to saving some money, migration to a ductless air conditioner is the best choice.

5. It is quiet.
A quiet environment is a peaceful one. Therefore, it is not surprising that some ductless conditioners are quieter than the rustling of leaves running around 20 decibels. This characteristic makes the ductless air conditioner more relevant in quiet places such as offices and bedrooms.

6. It is affordable.
Ductless air conditioner, example, a ductless mini-split system is cheaper. It is important to note that some companies responsible for installing these conditioners offer free installation services and tax credit when you switch from the old school air conditioners to ductless air conditioning.

7. It is flexible.
It should be noted that there are some ductless air conditioners that are installed with the heating system. In places where ductless conditioners have been installed, few realize that it comes with the option to heat. The heating option can be of help to you and your family during winter by providing heat. Therefore a ductless air conditioner is recommended for anyone living in Ontario as it will not only cool their home during summer but also provide heat during winter.

8. It is adaptable.
A ductless air conditioner doesn't require duct work. It does not require the installation of costly and complex ducts associated with the normal whole home cooling. In addition, it helps do away with various energy efficiencies related with regular ducts.

9. It helps reduce carbon footprint.
Emissions from air conditioners are at times termed as environmentally hazardous. However, the ductless air conditioners use the refrigerant R41OA which is environmentally friendly and reduces the impact of air conditioning on the ozone layer.

10. It has less operating expenses.
Everyone in Ontario would love to have electric appliances that help cut on cost. Not only does the ductless air conditioner help on cost cut but also keep the carbon footprint as low as possible.

Easy installation, purification of air, adjustability, efficiency, quietness, affordability, flexibility, adaptability and reduction in carbon footprints are some of the advantages of ductless air conditioner in Ontario homes.
---
If you're looking for a reliable and long-lasting heat pump, contact HeatPumps.ca. Our track record of faithful operation and longevity is a testament to our commitment to quality. Additionally, be sure to check out our heat pump rebates and incentives to save even more money.