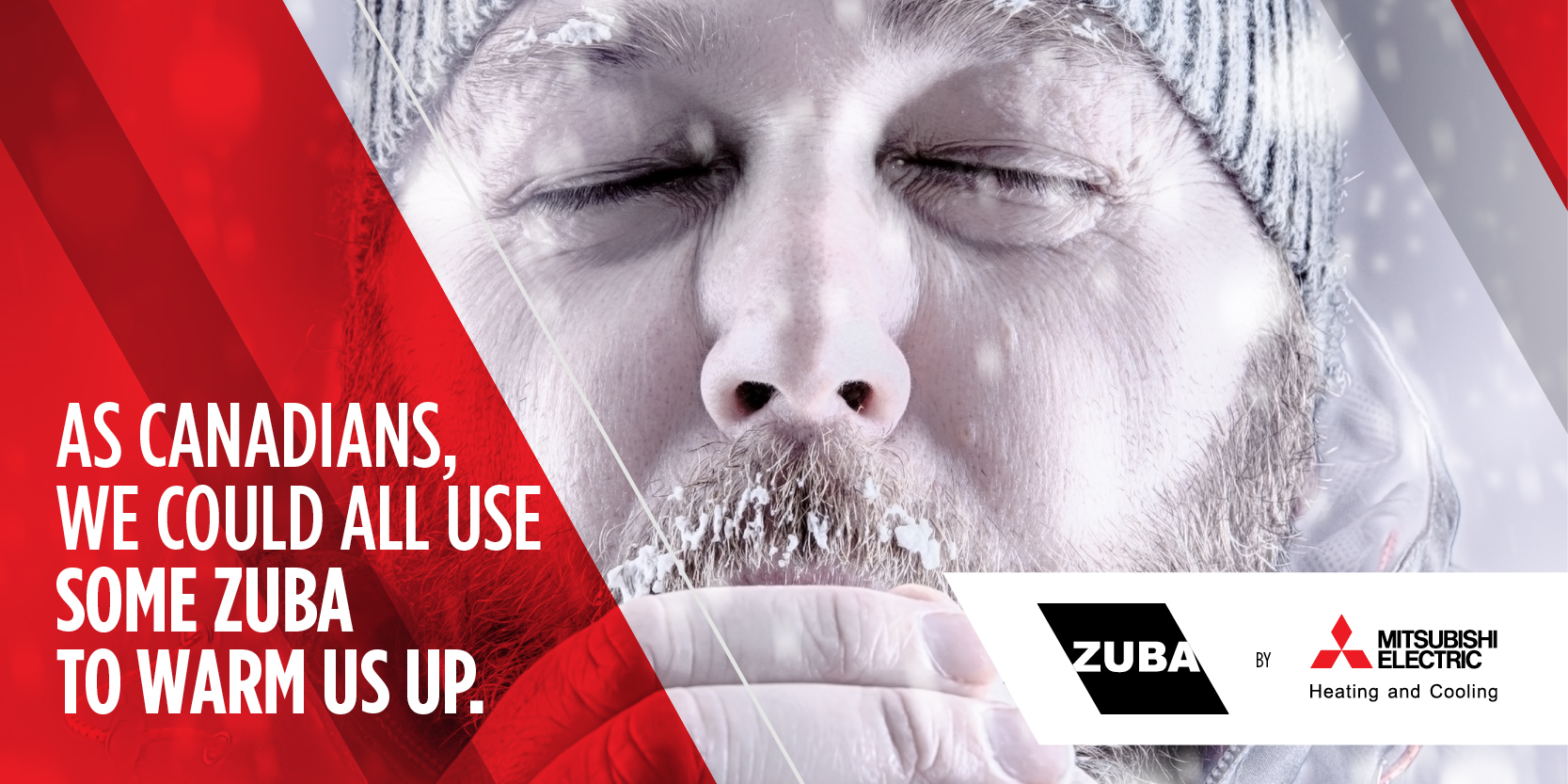 Zuba heat pumps represent a significant advancement in the realm of heating, ventilation, and air conditioning (HVAC) technology. As a champion of sustainable living, Zuba heat pumps are central to a green, energy-efficient lifestyle.
At the core of this high-efficiency heating and cooling solution is the consistent comfort it provides throughout the year. Regardless of the changing seasons, Zuba heat pumps maintain optimal indoor temperatures, making your home a welcoming oasis in the middle of a hot summer or during Ontario's icy winters.
These heat pumps are much more than just a HVAC system - they are engineered for extreme performance. The design and functioning of Zuba heat pumps incorporate the cutting-edge Hyper-Heat (H2iTM) technology. This unique feature allows them to perform exceptionally well, even when the mercury drops significantly. The Hyper-Heat technology enables these pumps to deliver superior heating without consuming excessive energy, making them an ideal solution for the Canadian climate.
Advantage of Hyper-Heat Technology
The Hyper-Heat technology incorporated into Zuba heat pumps carves out a unique advantage. This ground-breaking technology allows these pumps to efficiently generate heat even in freezing conditions, thereby eliminating the need for any supplementary heating source. This is how Hyper-Heat technology delivers its remarkable benefits:
Temperature Stability
An important feature of Hyper-Heat technology is its ability to maintain a stable indoor temperature. No matter how cold it gets outside, your home remains comfortably warm. This is a vital feature, especially in the cold Ontario winters, as it ensures that your home's warmth is not compromised.
Energy Efficiency
Hyper-Heat technology shines particularly in its energy efficiency. The Coefficient of Performance (COP) of a heat pump measures its efficiency, and Zuba heat pumps have a high COP, even at extremely low temperatures. This means that for every unit of energy the heat pump uses, it produces multiple units of heat, resulting in significant energy savings for homeowners.
Eco-Friendly Heating
In line with the global push towards more sustainable living practices, Hyper-Heat technology greatly reduces reliance on fossil fuels for heating homes. By improving energy efficiency and minimizing the need for supplementary heating, Hyper-Heat technology enables homeowners to substantially reduce their carbon footprint.
The Hyper-Heat technology found in Zuba heat pumps offers an innovative and environmentally friendly solution for maintaining home comfort. By choosing these pumps, homeowners gain the advantages of temperature stability, energy efficiency, and eco-friendly heating - a true trifecta of sustainable living.
Why Choose Zuba Heat Pumps with Hyper-Heat?
Zuba heat pumps with Hyper-Heat technology offer a host of benefits that enhance the quality of living, reduce environmental impact, and offer substantial cost savings. 
Exceptional Comfort, Year-Round
One of the most compelling reasons to choose Zuba heat pumps is the remarkable comfort they provide throughout the year. Thanks to the variable-speed compressor, these heat pumps adjust their output based on the exact heating or cooling requirements of your home. This means that no matter how harsh the weather conditions outside, your Zuba heat pump works diligently to maintain your indoor comfort at your preferred temperature.
Energy and Cost-Efficient
By choosing a Zuba heat pump, you make an investment that pays off not just in enhanced comfort, but also in terms of environmental sustainability and cost savings. The integrated Hyper-Heat technology allows the system to operate with high energy efficiency, which directly translates to lower energy consumption and reduced utility bills. Furthermore, by significantly reducing your reliance on fossil fuels, you also contribute to decreasing your carbon footprint.
User-Friendly Controls
To complement their superior performance, Zuba heat pumps are equipped with intelligent, user-friendly controls. These intuitive systems allow homeowners to easily manage their home's heating and cooling settings, making the task of maintaining optimal comfort a breeze. With these modern controls, you can adjust your home's temperature to your liking with just a few clicks.
Zuba heat pumps with Hyper-Heat technology offer a perfect blend of comfort, efficiency, and user-friendly design, making them an ideal choice for homeowners seeking a sustainable and efficient heating and cooling solution.
The Installation & Repair Expertise of HeatPumps.ca
As part of our mission at HeatPumps.ca, we strive to facilitate the adoption of eco-friendly technology such as Zuba heat pumps. With our dedicated team of HVAC professionals, we guarantee top-tier service, from installation to after-sales support.
Professional Installation
Making the transition to a more eco-friendly heating solution should be a smooth experience, and that's exactly what we ensure at HeatPumps.ca. Our team of trained experts specialize in seamless installation of Zuba heat pumps, ensuring the system is properly set up and ready to provide optimal heating and cooling performance. We focus on delivering an easy and stress-free installation process so that you can start experiencing the benefits of your Zuba heat pump as soon as possible.
24/7 Customer Service
Our commitment to exceeding customer expectations is at the heart of everything we do. That's why we offer round-the-clock customer service to provide assistance whenever you need it. Whether you have questions about your heat pump system or need guidance, our team is just a call away. We are dedicated to providing immediate and thorough responses to your queries, demonstrating our pledge to customer satisfaction.
Reliable Repair Services
In the unlikely event of a system malfunction, our skilled specialists are prepared to provide quick and effective repair services. We understand the importance of a functioning heat pump, especially during extreme weather conditions, and our team works diligently to identify and resolve any issues with your system. We strive to minimize downtime and ensure your Zuba heat pump is up and running again as soon as possible.
After Sales Service
Our service does not end once the installation is complete. We provide extensive after-sales support to ensure your Zuba heat pump continues to operate at peak efficiency. Our team can provide routine maintenance, system optimization advice, and further assistance to ensure your investment continues to offer comfort and savings for years to come.
Choosing HeatPumps.ca means partnering with a team that's committed to excellence and dedicated to sustainable, energy-efficient solutions. We're here to guide you on the path to a greener house and a happier home.
Choosing a Zuba Heat Pump with Hyper-Heat Technology is not just a decision for your home's comfort; it's an investment in a sustainable, efficient, and greener future. These systems encapsulate our belief at HeatPumps.ca that a greener house is indeed a happier home.
Zuba heat pumps empower homeowners to enjoy exceptional year-round comfort while also contributing to the global effort towards reducing carbon emissions. With their advanced technology, these heat pumps bring energy efficiency, reduced utility costs, and improved indoor comfort right at your fingertips.
Our commitment at HeatPumps.ca is to support you through every step of your journey towards a more sustainable lifestyle. From initial inquiries to professional installation and after-sales service, we're here to ensure you get the most out of your Zuba heat pump. If you're considering a switch to a more eco-friendly heating and cooling solution, don't hesitate to reach out to us. We're always here to help, and together, we can create a greener, happier home for you.