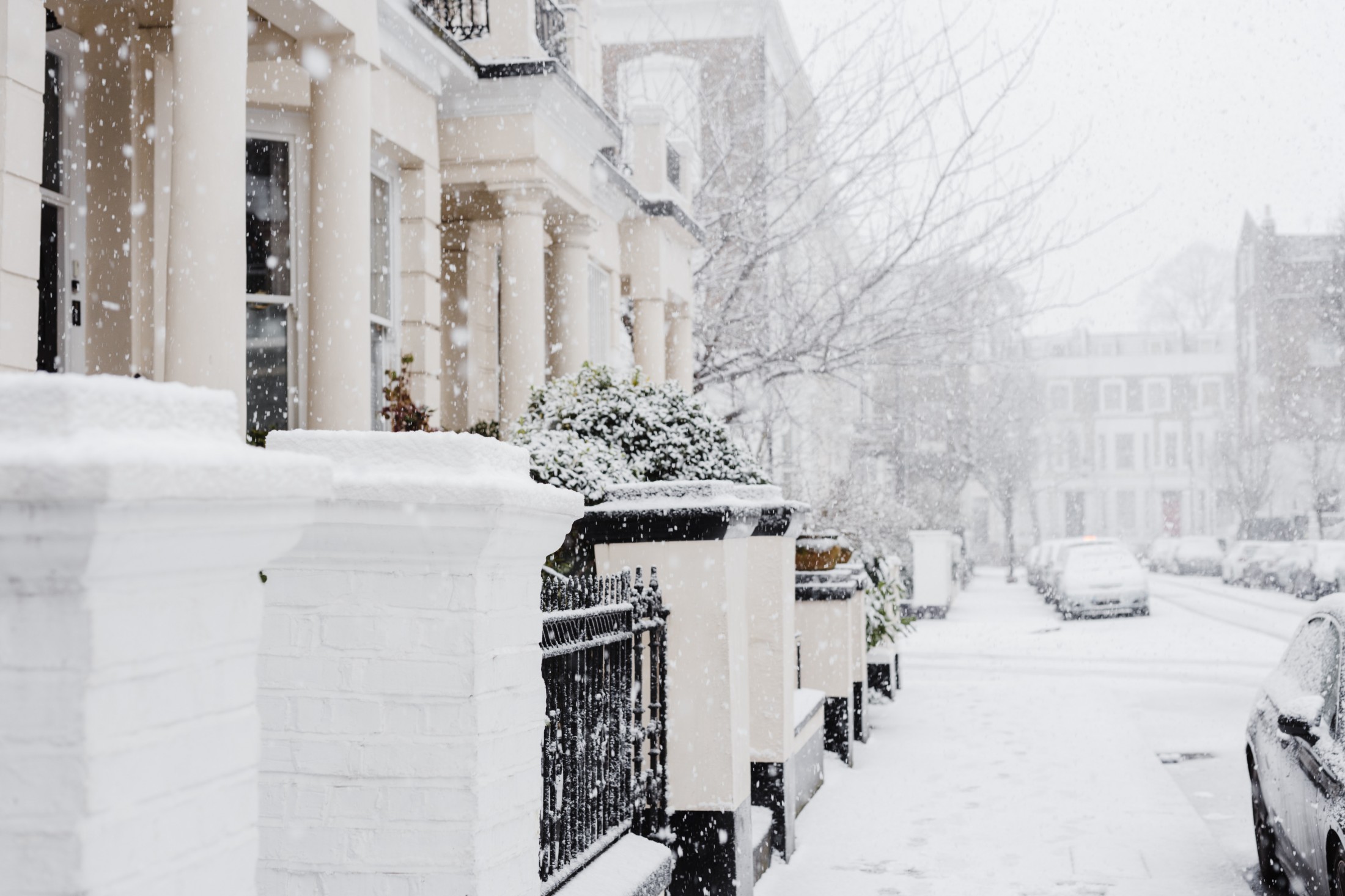 The popularity of heat pumps, especially in Toronto, Ontario, is steadily rising. That is because these units provide an efficient way to keep your home cool during summer and warm in the winter. In this post, we will look at the reasons why your new home in Toronto, Canada needs a heat pump. We will also briefly review some of the best heat pump brands in Toronto.
Benefits of Heat Pumps for New Homeowners
If in your old home, you used to rely on a gas/oil boiler or a direct electric heating system to stay comfortable, then you should consider investing in a heat pump. 
1. Heat Pumps are More Energy-Efficient
Most modern electric heating systems are eco-friendly and designed with energy efficiency in mind. However, they cannot reach the level of heat pumps when it comes to conserving energy and the environment. The thing is, heat pump systems work by moving air from one place to another.
During summer, they transfer cool air into your home, and, in winter, they do the opposite. This process alone saves a lot of energy, thereby, greatly reducing your energy bills. Another way heat pumps help reduce energy bills is by eliminating the use of LPG (Liquefied Petroleum Gas) and oil. Gas and oil are notorious for their volatile prices. Therefore, if you can find a way of reducing their use, then you bet you will save a lot in energy bills in the long run.
2. Heat Pump is a Two-in-One System
We bet there are a number of items you plan to introduce to your new home so you can enjoy maximum convenience. Well, whatever you do, do not forget to invest in a heat pump. These two-in-one systems eliminate the need to purchase both a furnace for use during winter and an air conditioner for summer.
We mentioned earlier that heat pumps are versatile in the sense that they work both as cooling and heating systems. Needless to say, you are good to go once you have them in your home. Additionally, the fact that you will not have to buy two different systems for cooling and heating means you will save some bucks in the end.
3. Installation is Affordable and Fairly Straightforward
When you move into a new home, perhaps as a newlywed, pensioner, or someone who just wants to change their environment, the last thing you need is to take several hours installing stuff. You want to enjoy the feeling that comes with moving into new homes to the maximum.
Well, with heat pumps, this will definitely be possible since installing them is relatively easy and not costly. All you need to do is get a reputable installer to help you set it up. Once everything is set, your heat pump can start bringing in cool air during summer and warm one during winter.
4. Provides Consistent Heating/Cooling
Another good reason why that new home should not miss a heat pump is that these systems provide consistent and uniform heating throughout the house. This is a great relief, given that most conventional HVAC units sometimes produce uneven temperatures. Well, this might be due to incorrect sizing. By this, we mean installing your HVAC unit in a room it is not recommended for.
Another cause of uneven heating by traditional HVAC systems is a lack of maintenance. These bad boys require that you maintain them regularly so they can work perfectly. Well, you will avoid all these when you have a heat pump.
5. Combats Climate Change and Reduces Your Carbon Footprint
One reason why most governments from developed countries are encouraging their citizens to start using heat pumps is that they help combat climate change. They also play a role in reducing your carbon footprint.
Heat pumps are not just energy-efficient but also they rely on cleaner electricity to do their job. This means installing one in your new home in Toronto, Ontario can massively help reduce your carbon footprint. Heat pumps are also environmentally friendly in the sense that they enable zero-emissions cooling and heating.
6. Improves Indoor Air Quality
How a heat pump works has been well documented in this post. It is a well-thought-out system that circulates and mixes outside air with inside air to deliver peerless performance. It works in a simple way that helps improve air quality inside the house. Needless to say, you will enjoy every bit of staying in your new home when you have a heat pump.
Ideally, it is always a good idea to have a professional regularly maintain your heat pump. A professional heat pump cleaner also uses high-performance filters that enable the heat pump to produce cleaner and better-smelling air every time.
Other reasons why new homeowners in Toronto, Canada need to invest in a heat pump include:
Making your new home future-proof: Heat pumps are a crucial part of the future of heating and cooling
Saving time and storage space
Noiseless: They are quieter than conventional HVAC systems
Heat Pump Brands to Buy in Toronto, Ontario
There are several heat pump brands in Toronto, Ontario. However, if you want to be 100% happy with your purchase, we advise that you invest in heat pumps by Mitsubishi Electric and Bosch.
The heat pump ZUBA is one of the best heat pumps by Mitsubishi Electric. Designed with Canadian winters in mind, the ZUBA Heat Pump provides an efficient and eco-friendly alternative to oil and gas boilers. It is a cold-climate heat pump that will efficiently heat your new home during winter and cool it in the summer.
Another factor that makes the Mitsubishi Electric Heat Pump ZUBA popular is that it is readily installed into existing or new ducting. Plus, ZUBA is equipped with VCSi (Variable Compressor Speed Inverter) Technology that enables it to constantly adjust capacities so it can perfectly meet your heating or cooling needs.
Moreover, it has H2 i (Hyper-Heat Inverter)TM Technology that allows it to deliver high-heat performance even when it is super cold outside. Another feature of the ZUBA Heat Pump is the unique defrost mechanism that reduces defrost time by ensuring a longer duration of endless heating between defrost cycles.
And, when it comes to Bosch, we recommend that you try out their Bosch Climate 5000 Series. The key features of this unit include a wall-mounted thermostat, built-in condensate pumps in cassette and ducted IDUs, a 5-year warranty for parts and a 10-year compressor warranty, whisper-quiet operation, and built-in base pan heaters.
Additionally, Bosch Climate 5000 Series are easy to install, clean, and maintain. They are also very efficient and boast superior quality, which makes them require shorter service times. Bosch Home appliances are designed to make everyday life easier and more fun. These appliances are not just dependable and easy to use but also are aesthetically appealing. Well, the Bosch Climate 5000 Series is one of them.
Another good brand to consider is Mitsubishi Electric MSZ-GL. This ductless heat pump is equipped with the functions and features that Canadian families moving into new homes demand. It also has an innovative design that makes it easy to use.
Besides, MSZ-GL has three components, which are a remote controller/thermostat, an outdoor unit, and one or more indoor units. These three components work together to make sure you are satisfied with the performance of this ductless heat pump. Installing the heat pump is a cakewalk as well. All you need to do is get a reputable company that repairs and installs this brand. Once set up, MSZ-GL will bring much-needed comfort to your home.
Summary
Heat pumps are two-in-one units designed to bring in cool air in the summer and warm air during winter. They are exactly what you need to keep your new home in Toronto, Ontario comfortable and fun to stay in. They have lots of benefits that range from reducing your energy bills to combating climate change.
---
If you're looking for a reliable and long-lasting heat pump, contact HeatPumps.ca. Our track record of faithful operation and longevity is a testament to our commitment to quality. Additionally, be sure to check out our heat pump rebates and incentives to save even more money.